Results
Growth is Our Guidance
The numbers demonstrate the excellent performance and growth prospects of the Caburé Insurance Group in the market. Committed to responsible management of its client portfolio, the Group expands increasing the number of insured year after year, solidifying the reliability in a direct relationship with clients and insurers.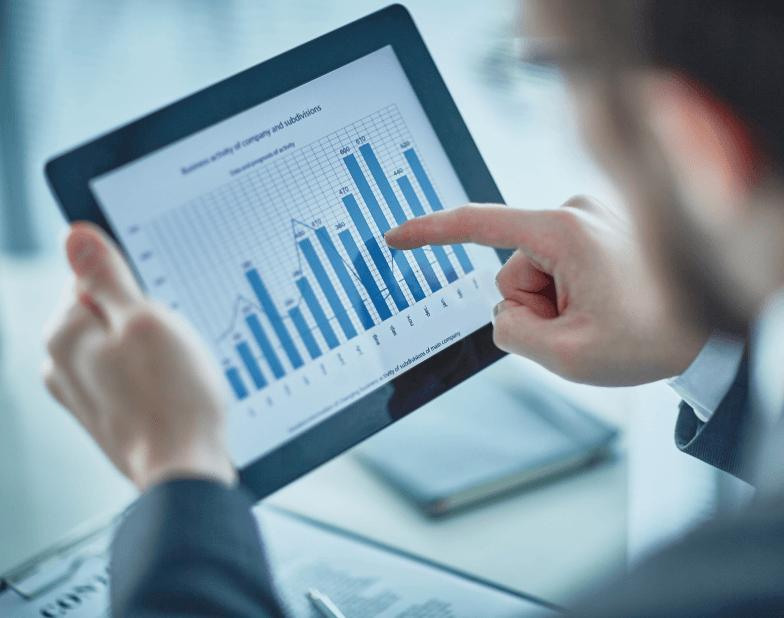 Gestão e Perspectivas – Management and Prospects
Bilhões de Reais X Ano – Billion Reais Per Year
Ano X Nº Segurados Cadastrados – Year X # of Registered Insured Customers

Milhões de Reais X Ano – Million Reais per Year

Ano X Nº Segurados Ativos – Year X # of Active Customers

Nº de Distribuidores / Agentes X Ano – # of Distribuitors / Agents per Year

Idade Média X Ano – Average Age X Year

A Sinistralidade média das apólices do Grupo Caburé Seguros, demonstra o excelente desempenho da sua carteira no mercado de seguros.
The average policy claims of Caburé Seguros Group, show the excellent performance of its costumers portfolio within the insurance market.
| | |
| --- | --- |
| Período de Avaliação – Assessment Period | Percentual de Sinistralidade Média – % of Average Paid Claims |
| 2009 até 2018 – 2009 through 2018 | 17,16% |